Rosé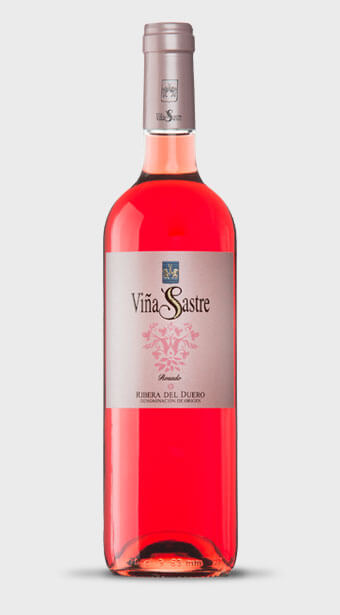 TECHNICAL DATA
LOCATION: VINEYARDS IN LA HORRA (BURGOS)
ALTITUDE: BETWEEN 800 AND 840 M. ABOVE SEA LEVEL
TERRAIN: SLOPES OVER THE RIVER DUERO
SOIL TYPE: CLAY-CALCAREOUS AND ALLUVIAL
TYPE OF WEATHER: MEDITERRANEAN CLIMATE WHOSE MAIN FEATURE IS ITS CONTINENTAL NATURE
TYPES OF GRAPES: 100% TINTA DEL PAÍS
AVERAGE AGE OF THE VINEYARD: 30 YEARS
PLANTING DENSITY: 2,500 FEET PER HECTARE
TRAINING TYPE: GOBLET AND TRELLISED
PRODUCTION PER VINE: FROM 2 K. TO 3 K.
CROP: ARTISAN, NO MINERAL FERTILIZERS, HERBICIDES, OR INSECTICIDES ADDED
APPROXIMATE PRODUCTION: 8,000 BOTTLES
TASTING NOTES
This wine is a pale strawberry color, bright, clean and crystalline.
On the nose it is very intense, clean and fragrant with fruity aromas reminiscent of the Tinto Fino variety.
Very balanced on the palate, with aromas of ripe strawberries, well endowed with flavors, with a successful balance between acidity and body, fresh, smooth, long and elegant.
Clean and clear fruit appear in the finish with some floral reminiscences and hints of wild fruit.