Aging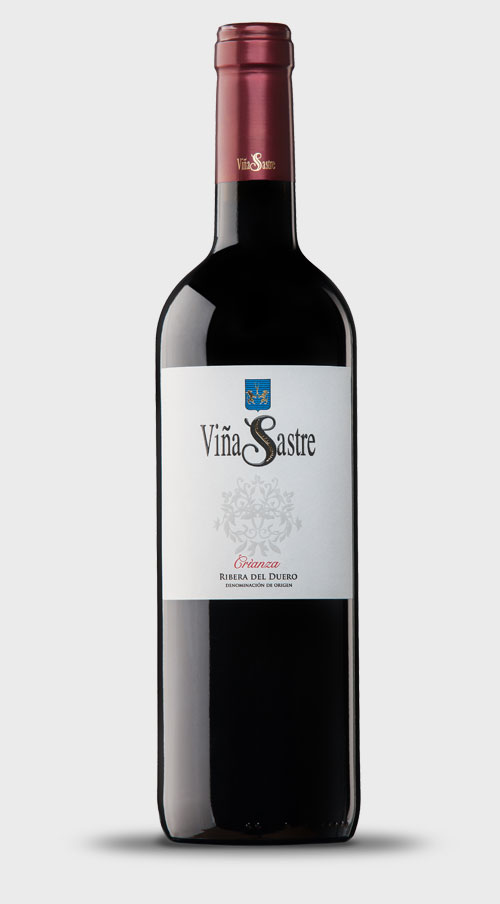 TECHNICAL DATA
LOCATION: SELECTION OF PLOTS: LAS NAVAS, CARRASANTAMARÍA, FUENTENARRO, VALDELAYEGUA, CARRANAGUIX AND LAS TENADAS, IN LA HORRA (BURGOS)
ALTITUDE: BETWEEN 800 AND 830 M. ABOVE SEA LEVEL
TERRAIN: SLOPES OVER THE RIVER DUERO
SOIL TYPE: CLAY-CALCAREOUS
TYPE OF WEATHER: MEDITERRANEAN CLIMATE WHOSE MAIN FEATURE IS ITS CONTINENTAL NATURE
HARVEST TYPE: MANUAL IN 12 KG BOXES (DOUBLE SELECTION OF BUNCHES; FIRST IN THE VINEYARD AND LATER IN THE WINERY ON THE SELECTION TABLE)
TYPES OF GRAPES: 100% TINTA DEL PAÍS
AVERAGE AGE OF THE VINEYARD: 60 YEARS
PLANTING DENSITY: 2,500 FEET PER HECTARE
TRAINING TYPE: GOBLET
PRODUCTION PER VINE: FROM 1 K. TO 1.5 K.
IRRIGATION: NO
CROP: ARTISAN, NO MINERAL FERTILIZERS, HERBICIDES, OR INSECTICIDES ADDED
AGING: 14 MONTHS
OAK TYPE: FRENCH AND AMERICAN (70% NEW)
APPROXIMATE PRODUCTION: 90,000 BOTTLES
TASTING NOTES
This exquisite wine has a beautiful picota cherry color, with high intensity garnet rims.
On the nose it is very powerful and complex, highlighting the ripeness of the grape with aromas of black fruit, cocoa, toasted wood and spicy tones (cinnamon, nutmeg, black pepper and some vanilla).
On the palate it is soft and sweet, very fruity, with sensations of black fruit, light toasted notes and aromatic woods, with a lengthy, complex finish.
In short, it is a wine that expresses its origin well, to be consumed now and in many years to come.