Bodegas Hermanos Sastre, SL, was established in 1992. The Sastre family opted at that time to establish a modest winery to elaborate wine from their initial 23 hectares of vineyards. Since then, they have maintained a traditional manner of growing and producing and with the utmost respect for the land, in order to make wines of exceptional quality and distinctive character. A character born from the land of La Horra and its old vineyards, which offers the taste and pleasure found in each vintage: richness, depth, sweetness, elegance, race, purity and freshness.
---
IN THE RIBERA
A wonderful terroir is considerably more complex than one might expect. It is not just the sun, the earth, its natural ability to drain, and to retain moisture (limestone, clay), and its proportion of various components that determine whether the soil is hot or cold, rich or poor, balanced or deficient. The exposure of these small areas on a hill, a plateau, or in a hollow also makes them exceptional locations. The vineyard at Viña Sastre wineries is located in La Horra at an altitude of 800 to 840 meters above sea level on small hills oriented towards the Duero and Gromejón river basins, which concentrate the intense summer temperatures and improve maturity, and where the soil is naturally drained due to the slope.
All these characteristics contribute to the VIÑA SASTRE WINE STYLE. Resolutely rich, dense, fat, due to the early maturity of its terroir, but also elegant, distinguished, pure and very fresh thanks to the Tinto Fino and the perfectly balanced composition (limestone / sand) of its soils.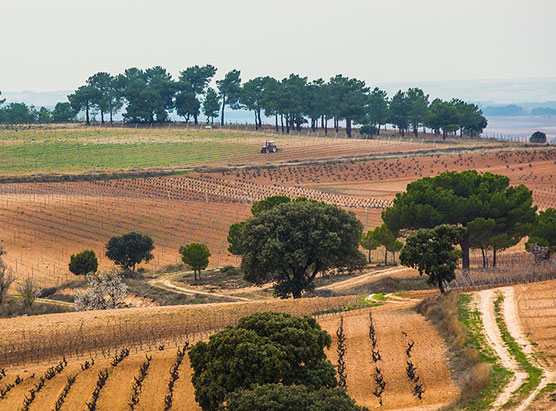 ---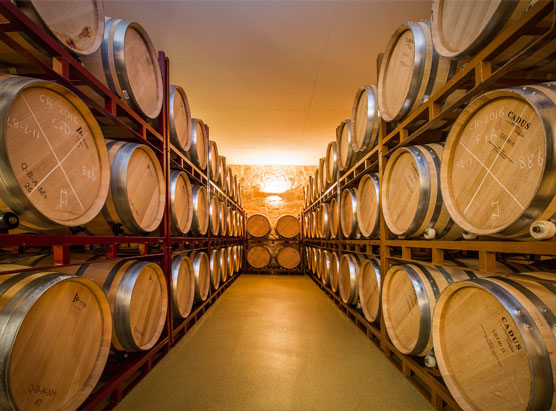 A VERY SPECIAL WINE
This winery's production processes are extremely straightforward: DESIGNING THE WINES BEGINS IN THE VINEYARDS. After a natural cultivation, without the addition of mineral fertilizers, herbicides and insecticides, each type of wine is harvested separately and taken to its corresponding tank, where it is allowed to ferment with its own native yeasts, the temperature of which is controlled by tanks with cooling jackets.
When vinification is complete, the wines are stabilized by the use of cold, not using machines, but in a natural way; they are simply taken to some tanks outside, where the temperatures of December and January in La Horra can go down as far as 15º below zero. Thus, the wines remain clean in a natural way and without any aggressive physical or chemical method that would alter their quality.
Afterwards, the wine is aged in barrel rooms, until it is time for bottling.
---
A GREAT TEAM
The essence of Viña Sastre is made up of a great team of professionals, who work every day both in the field and in the winery, to produce an exceptional product and improve with each vintage.
A way of working, paying attention to detail, doing things with their own unique style, the VIÑA SASTRE STYLE.